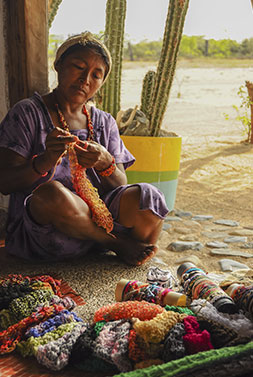 Shop Local is an initiative meant to act as a platform where our visitors and the general public are able to purchase traditional goods created by artisans at each of our locations and our exclusive merchandise created and curated by Amak. The end goal is to maximize the positive impact for the local economies of our destinations and provide an additional source of income for these amazing artisans.
Community Service will be dedicated to helping marginalized communities by not only providing tourism to these hidden treasures, but also organizing special routes dedicated to organizing groups of volunteers that can help these communities. Additionally, Amak will be donating a portion of its profits as a way to further contribute to these communities for all they do to continue preserving their culture and traditions.
In a world surrounded by nature, where you can feel the tropic in the air, where the green is so intense that it gives flashes of brightness hiding the croaking of frogs and the singing of birds, Amak was born.